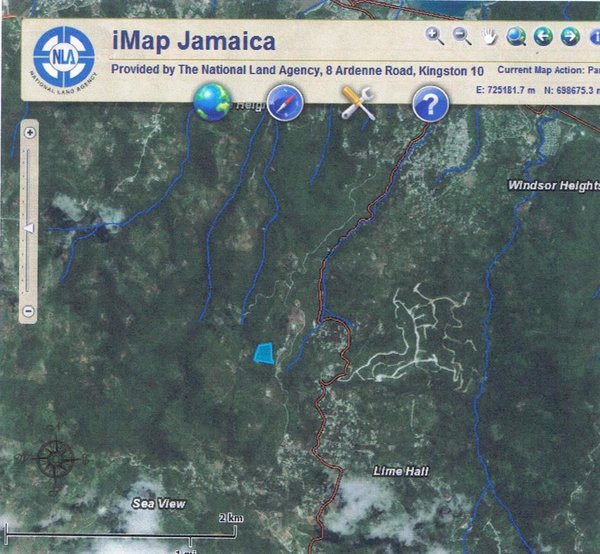 3 Lots for sale, part of Sussex, approx. 5 to 7 acres each. May be purchased for US$29,900 each or all together. Overall land area is approx. 19.8 acres.
Please call or email us with inquiries. Call (876) 946-2806 or click here to contact us.
Property Area Map
Inquire about this Property
Click here to contact us about this property.
Note: Please reference the name of the property in your message.
You may also use the Contact form below:

Subscribe for free updates to this site by RSS or E-mail and you'll always know when I post a new property here. (What's RSS? Click here to find out) Also, please share it on the social media site of your choice. Sharing is fun!