Flemington Drive, Meadowbrook House for Sale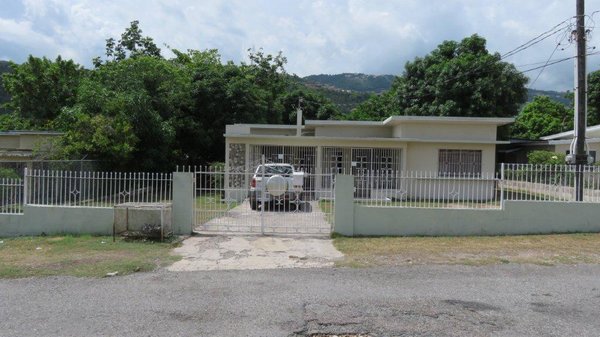 Single storey detached Dwelling house divided into 2 sections.
Main Entrance behind metal grilled patio, comprising Living & Dining Rooms, 2 Bedrooms & small rooms at rear.
Other side, 2 Rooms & a Bathroom & Kitchen; located on a 1/4 acre in well maintained residential area, close to Meadowbrook Secondary on the opposite side of the subdivision.
Has 2 separate electric meters, with fruit trees at the side and rear.
List price J$23.5 Million
Property Photos
Property Area Map
Inquire about this Property
Complete the form below to contact us about this listing.
You may also call our office at (876) 946-2806

Don't miss a thing!
Subscribe for free updates to this site by RSS or E-mail and you'll always know when I post a new property here. (What's RSS? Click here to find out) Also, please share it on the social media site of your choice. Sharing is fun!