FOR SALE: AQUEDUCT COUNTRY CLUB, BUSHY PARK, ST. CATHERINE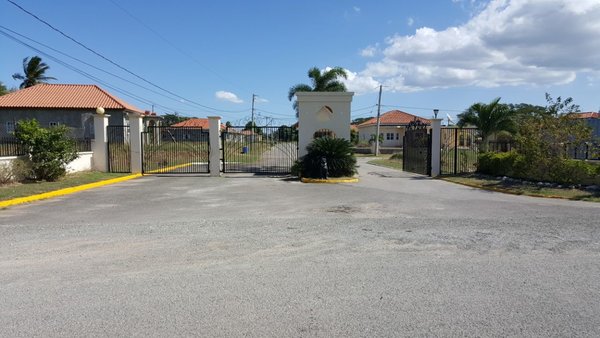 NEW HOMES IN THE GATED COMMUNITY OF AQUEDUCT COUNTRY CLUB, BUSHY PARK, ST CATHERINE:
Two (2) homes, each comprising three bed rooms, three bath rooms, powder room, living and dining , kitchen of solid wood with granite/ corian counter top, family room, back patio, laundry room, staff bath room, carporte, front patio (2,000 sq ft building, 10,000 sq ft land). Thirty minutes away from Kingston via the East/West highway.
Selling Price: JMD$29 Million each
Contact Raymond L. Treasure @ (876) 783-6720 for inquiries and viewing arrangements
Property Photos
Property Area Map
Inquire about this Property
Complete the form below to contact us about this listing.
You may also call our office at (876) 946-2806

Don't miss a thing!
Subscribe for free updates to this site by RSS or E-mail and you'll always know when I post a new property here. (What's RSS? Click here to find out) Also, please share it on the social media site of your choice. Sharing is fun!